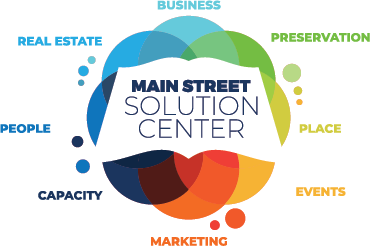 The Michigan Main Street program is committed to providing ongoing support and technical assistance to communities as they seek to revitalize and manage their traditional downtowns and commercial districts. Our focus has been to create a comprehensive collection of best practices, case studies, guides, and videos on the challenges and solutions in the world of downtown and commercial district preservation and economic development. We have organized our solution center into eight categories, with both aspiring and experienced downtown and district leaders in mind, to make finding the right solution to your challenge easy.
Questions on any particular document should be directed to Michigan Main Street Staff (michiganmainstreet@michigan.org). If you don't find what you're looking for here, we encourage you to contact MMS Staff to talk further about your needs.
Getting Started
Follow these steps to start using the Main Street Solution Center today!
Watch our webinar for an overview of the Top 40 Downtown and District Management Best Practices (Slide Deck | Recording)
Download the Solution Center Catalog
Use the Solution Center Scorecard in each section of the Catalog to evaluate your organization's performance, strengths, growth opportunities, and areas of need, and to identify the tools and resources that could provide inspiration and help take your organization to the next level
Explore the Solution Center to find the tools and resources that match your organization's development priorities
For a short orientation to the Solution Center, watch the video below.
Still need help? View our easy to navigate guide to find the Pathway to Your Solution or view our FAQ!