2023
Celebration of 25 years of archaeology and research at the site!
The Fort St. Joseph Archaeological Project project has established two firm goals: Educate Students, and Public Outreach.
Educate Students (6th Grade --- Post-Graduate Level):
New archaeologists are trained at Fort St. Joseph. Enrolled in WMU's summer archaeology field school program, students receive instruction in research design, current methods and theories of historical archaeology, and the practical skills of excavation, recording, and laboratory procedures. Archaeological
training will specifically include an introduction into survey techniques and tools, excavation methods, as well as the processing, cataloging, and analysis of artifacts and feature data.
In addition, week-long Summer Camp programs are offered every summer geared for students in middle school and high school grades, and lifelong-learners. Campers learn and contribute by performing lab activities and excavations at the site alongside WMU archaeologists and field school students.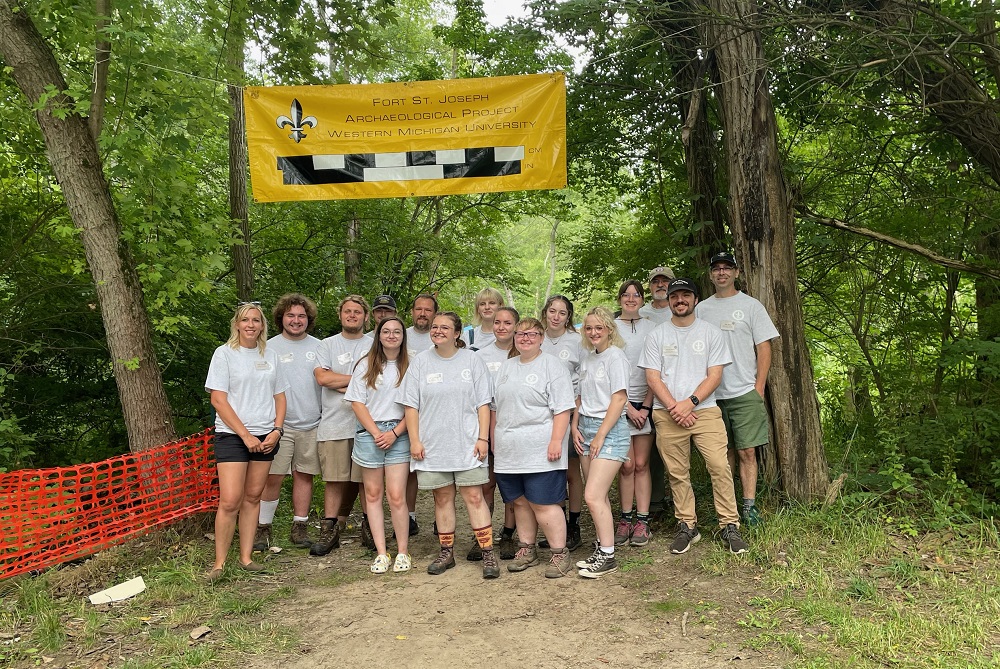 Public Outreach:
Making archaeology accessible to the public is a major goal of the Fort St. Joseph Archaeological Project. It is the community's history that is being unearthed and interpreted by project researchers, and it is very important that they have the opportunity to learn about the project's findings and even take part in the archaeological process. This culminates with the annual Archaeology Open House weekend each August. The general public is invited to explore the site and view recently discovered artifacts, see living history interpreters, ride in a replica birchbark canoe, see archaeologists in action, and more!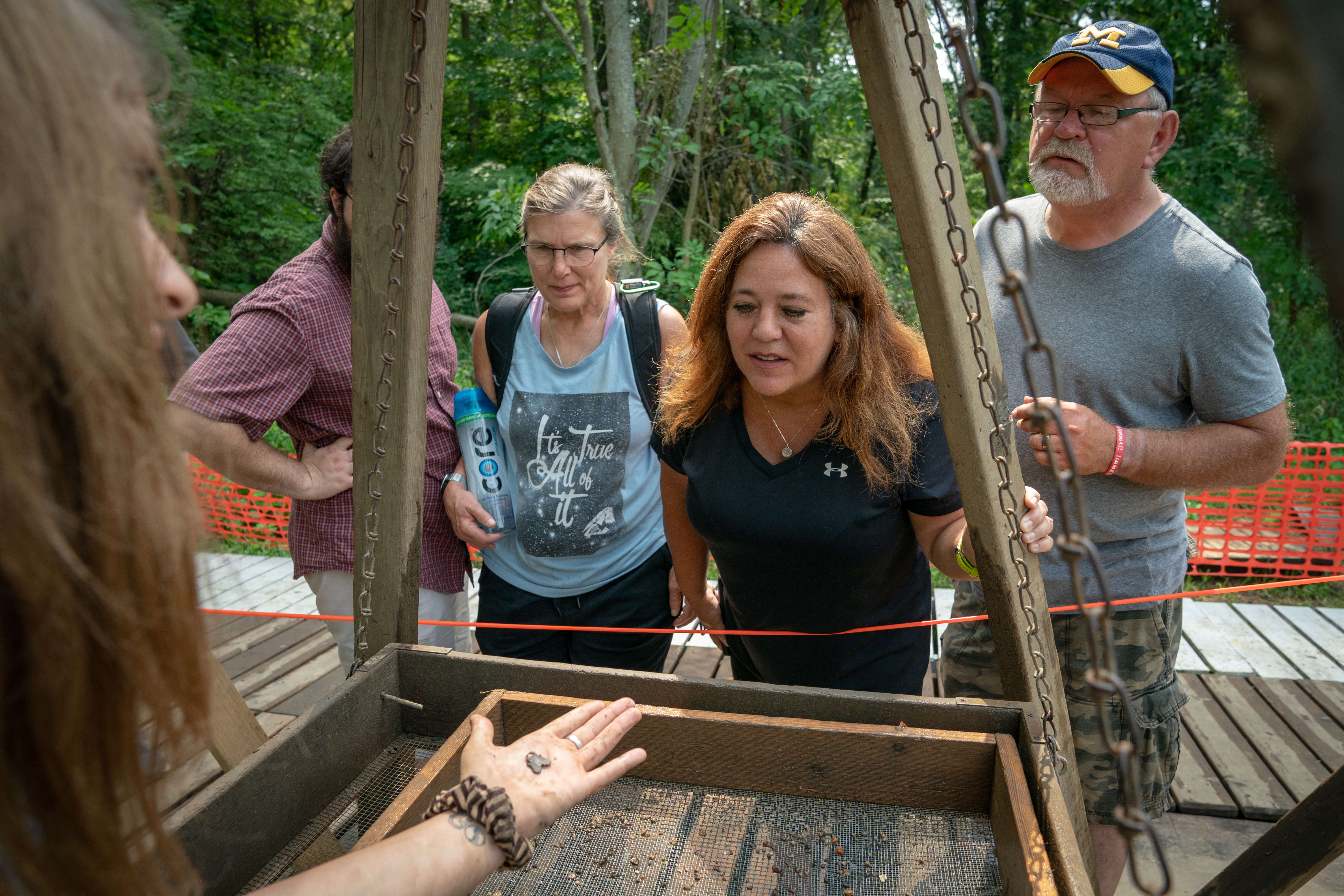 See a more in-depth timeline and study of human interactions in and around Fort St. Joseph, explore "People of the Post," booklet number 4 in the Fort St. Joseph Archaeological Project series.