Awardees: Henry Ford Estate, Inc., Quinn Evans Architects, SmithGroup, Inc., The Christman Company, National Restoration, Inc. and Historic Surfaces, LLC
2021 Governor's Award for Historic Preservation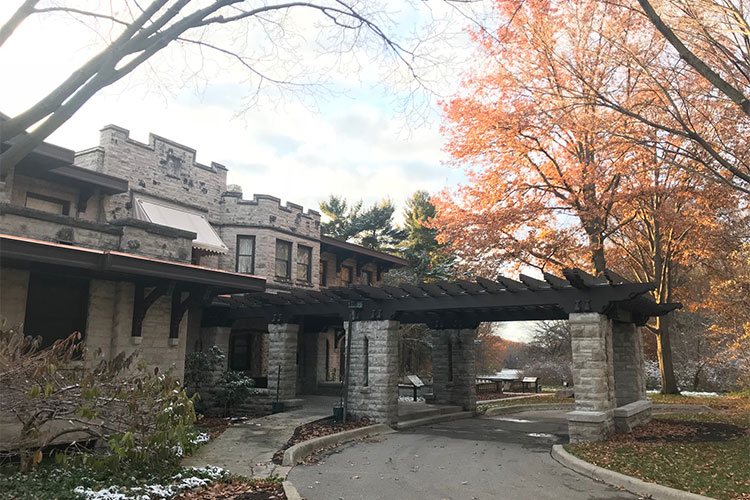 History
Henry Ford achieved entrepreneurial success with the production of the Model T starting in 1908. Together with wife Clara, they decided to build their new home, Fair Lane, in Dearborn near where they each grew up.
The estate included the decorative main house, several lush gardens, a hydro-electric powerhouse on the nearby Rouge River and plenty of space to entertain family and friends when it opened in 1915. Following Clara Ford's death in 1950, the property was held by Ford Motor Company and then the University of Michigan-Dearborn. After many years, the property had endured heavy use and alterations.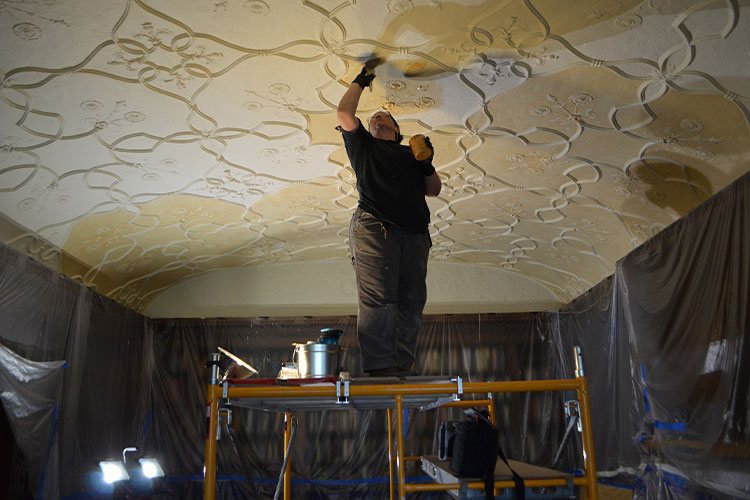 The Project
Newly formed nonprofit Henry Ford Estate, Inc. acquired the property in 2013 with the mission to reimagine the estate and restore it to the look and feel of the late 1910s.
Historical photographs, receipts and correspondence in the archival collection guided the work every step of the way. On the interior, original finishes and fixtures have been restored. Original furniture, missing for decades, was carefully replicated based on detailed research. Outside, the character-defining porte-cochère was deconstructed and restored, foundation and roof issues were addressed, and a portion of the Rouge riverbank was rebuilt.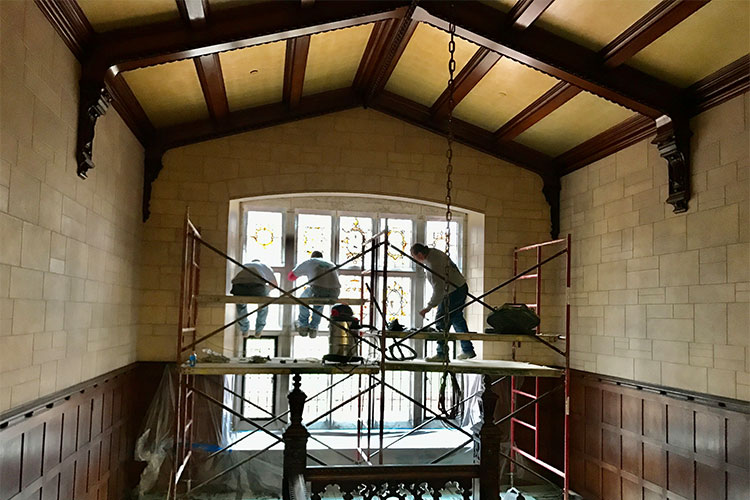 This project was seized as an opportunity to bring specialists together from diverse preservation fields, with an intentional focus on best practices and hands-on training for emerging preservationists, artisans and tradespeople. This National Historic Landmark shines again and will reopen for visitors at the conclusion of its multimillion dollar restoration.
Before and After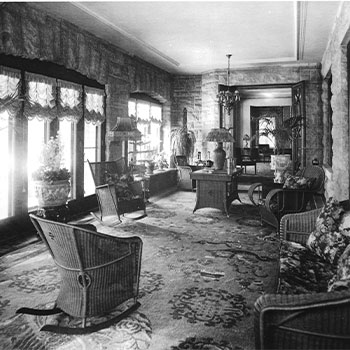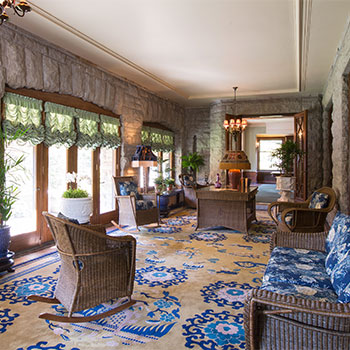 Congratulations to Henry Ford Estate, Inc., Quinn Evans Architects, SmithGroup, Inc., The Christman Company, National Restoration, Inc. and Historic Surfaces, LLC